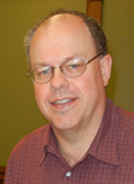 Extension Programs
As an Animal Sciences Extension Specialist of Rutgers, the Land Grant university of New Jersey (NJ), I conduct research related to animal agriculture and create outreach and Extension programs that serve the needs of the state?s farmers ? both livestock and equine. Maintaining economic and environmental sustainability in a densely populated state poses challenges for farmers. To address these challenges, I have developed technical support programs and conducted applied research in the areas of animal waste management, food waste and by-product utilization, and optimization of animal growth. My work has been done in collaboration with Rutgers Cooperative Extension faculty and staff as well as colleagues in the State departments of Agriculture and Environmental Protection, USDA Natural Resources Conservation Service (NRCS), and the NJ Farm Bureau.
I have written, prepared, and presented educational materials, both electronic and audiovisual, to NJ farmers and national audiences about animal waste and nutrient management, feeding by-products or food wastes to animals, the well-being of farm animals, and biosecurity. The value of my research and scholarship programs is evidenced by external support, publications, and recognition at regional and national scientific meetings.
Teaching
Although our undergraduate Animal Science majors come from primarily urban areas, there is a renewed interest in production agriculture among students. I spearheaded recent changes in our curriculum that allow us to better teach our production students and promote the skills necessary for them to pursue a variety of production or related agriculture careers. Currently I teach Production Animal Management (11:067:336)and Farm Productivity Analysis (11:067:406), the core courses of the Production Animal Science option of our Animal Science major. In addition, I coordinate the Dairy Cattle Artificial Insemination (11:067:322) course and present several lectures in the introductory Animal Science (11:067:142) course and Animal Evaluation and Selection (11:067:260).
Current Projects
Animal Waste Management on Small Farms
The use of processed food waste as animal feed.
On-farm composting project on horse farms.
Experience
| Title | Location | Year |
| --- | --- | --- |
| Associate Professor | Associate Extension Specialist in Animal Sciences, Rutgers University | 2001 |
| Assistant Professor | Assistant Extension Specialist in Animal Sciences, Rutgers University | 1993 |
| Congressional Science Fellow | United States Congress, Washington, D.C. | 1992 |
Education
| Degree | Location | Year |
| --- | --- | --- |
| Ph.D. | Animal Science/Rumninant Nutrition, Univ. of Kentucky | 1991 |
| M.S. | Animal Science/Rumninant Nutrition, Univ. of Kentucky | 1988 |
| B.S. | Animal Science, University of Idaho | 1980 |