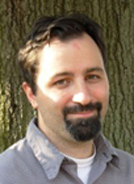 Associate Professor
Bartlett Hall 121
Phone: 848-932-2966
Email: ntbello@rutgers.edu





Research
Noradrenergic control of food intake. Overeating episodes are sometimes accompanied by a feeling of a loss of control over what or how much is being consumed. A loss of control is a core subjective component of binge eating in humans with a clinically diagnosed eating disorder or other eating pathologies. Our laboratory uses rodent models to determine the dietary consequences of aberrant eating behaviors on the neural controls of feeding. In particular, it has been demonstrated that brain norepinephrine (NE) is involved in responding to stressors and maintaining attentional focus. Based on what is known about the anatomy, physiology, and function of the dorsal noradrenergic pathway, we hypothesize that dysregulation of brain NE neurons is involved in dietary induced overeating. This noradrenergic dysregulation is likely to be involved in the subjective feeling of a loss of control involved in binge eating. We will test our hypothesis by using behavioral, immunohistochemical, and electrophysiological techniques in rats and mice.
Neural consequences of dietary excess during adolescence. Adolescence is a critical period of development. The increased availability of fatty and sugary foods in recent decades is an environmental factor that has certainly contributed to the obesity epidemic in the United States. The full impact of an obesogenic diet during adolescence on adult behaviors and neural function is unknown. Obesity and other eating pathologies are so difficult to treat because improper stress and anxiety-related behaviors often trigger overeating episodes and eating distress. The objective of this current project is to determine how an obesogenic environment during adolescence influences feeding behavior and brain systems involved in controlling appetite and stress reactivity. The hypothesis of this research is that exposure to a high-fat and sugar diet specifically during adolescence can increase the susceptibility to obesity, alter feeding behavior, and increase reactivity of stress brain pathways. This hypothesis will be tested by a multi-discipline approach of using a behavioral assay of feeding behavior, examining hormone levels, measuring neuropeptides and neurochemicals, and determining the influence of diets following brain lesions. The long-term objective of this research is to understand the long-term influences of adolescent dietary conditions and how to improve the impact of dietary influence during critical periods of development. The result of the proposed research will have direct relevance for the USDA National Institutes for Food and Agriculture priority area of childhood obesity.
Effects of combinational doses of Citrus aurantium and Rhodiola rosea on food intake and obesity.Obesity is a major health concern. Besides diet and exercise, there are few effective treatment options for weight loss. The purpose of this project is to systematically assess the effectiveness of the combined administration of two botantical extracts, Citrus aurantium and Rhodiola rosea, on weight loss and food intake control. C. aurantium is a widely used dietary supplement in several over-the-counter preparations. This compound, however, is associated with increases in cardiovascular complications.R. rosea, on the other hand, is a compound that has cardioprotective properties. The hypothesis of this proposal is that combined doses of C. aurantium and R. rosea will not only mitigate the adverse effects of C. aurantium but alsopromote sustained weight loss in diet-obese rats. To test this hypothesis we will first need tocharacterize the degree and dose of food intake suppression by single administration or coadministration of the compounds. In addition, response surface methodology will be used todetermine the pharmacological relationship between C. aurantium and R. rosea(Aim1). Afterthis is established, repeated 10-day administration C.aurantium and R. rosea will be used indiet-induced obese rats to determine the effects of these compounds on obesity-relatedhormones, hypothalamic gene expression, hemodynamic parameters, and plasma and braincatecholamine levels (Aim 2). These experiments will provide a necessary foundation for future experiments that examine the neural and hormonal basis of the interaction between C. aurantiumand R. rosea. The results will have clinical relevance for developing potential treatments for obesity and associated metabolic complications.
Education
Degree
Location
Year
Postdoc
Johns Hopkins University School of Medicine
2010
Ph.D.
Neuroscience
Penn State University College of Medicine
2006
M.S.
Laboratory Animal Sciences
Drexel University College of Medicine
1999
B.S.
Animal Bioscience
Penn State University
1997
Representative Publications