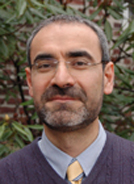 Research
The research area of the laboratory is the reproductive and developmental toxicology.
The long-term research goal is to understand the effects of environmental factors and their long-term health consequences in female reproductive system.
More specifically, we study the developmental effects of endocrine-disrupting chemicals (EDCs), including the pesticide methoxcychlor and plasticizers phthalates. We use the rat as experimental animal model. Following fetal and neonatal exposures, we examine any alterations in growth and reproductive parameters, ovarian follicular composition and numbers, and gene expression in the ovary and uterus. In collaborative work, we also study the developmental effect of EDCs on metabolic parameters as well as in the hypothalamus and pituitary.
Experience
Title
Location
Year
Associate Professor
Dept. of Animal Sciences, Rutgers University
2009
Assistant Professor
Dept. of Animal Sciences, Rutgers University
2003
Research Associate
Washington State University
2000
Scientist
King Faisal Specialist Hospital
Research Center, Riyadh, Saudi Arabia
1997
Veterinarian
Ministry of Agriculture, Erzurum, Turkey
1987
Education
| Degree | Location | Year |
| --- | --- | --- |
| Postdoc | Animal Sciences, Washington State University | 1997 |
| Ph.D. | Reproductive Endocrinology, Ohio State University | 1994 |
| M.S. | Reproductive Physiology, Ohio State University | 1990 |
| DVM | Ankara University, Turkey | 1986 |