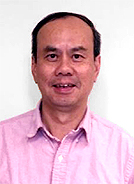 Research
The lactocrine hypothesis, based on research from our laboratory, suggests that colostrum serves as a conduit for delivery of maternally-derived developmental signals in the neonate. Using the pig as a model system, studies demonstrate that lactocrine signaling shortly after birth affects both the developmental program and trajectory of porcine uterine and cervical tissues. My research goal is to better understand maternal programming of development by way of mother's milk during the neonatal period on long-term reproductive function in the adult pig.
Currently, research areas include:
Determining the long-term effects of nursing on adult uterine gene expression and protein secretion during the periattachment period of early pregnancy.
Investigating the effects of nursing and milk replacer feeding on neonatal small intestine development using quantitative PCR (qPCR) analysis.
Evaluating whether epigenetic changes are occurring in response to age and nursing from birth by monitoring (a) global uterine DNA methylation patterns as well as (b) DNA methylation of promotor regions of specific genes involved in neonatal uterine development.
Experience
Title
Location
Year
Research Associate
Deptartment of Animal Sciences
Rutgers University
2013 - present
Visiting Scholar
Institute of Molecular Biology
National Chung-Hsing University
Taichung, Taiwan
2012
Plant Biologist
USDA
Center for Plant Health Science and Technology (CPHST)
2011
Research Associate
Deptartment of Animal Sciences
Rutgers University
2003 - 2011
Research/Teaching Specialist
School of Public Health
University of Medicine and Dentistry of New Jersey (UMDNJ)
2002 - 2003
Research/Teaching Specialist
Department of Environmental and Community Medicine
University of Medicine and Dentistry of New Jersey (UMDNJ)
1995 - 2000
Research Scientist
Department of Developmental Chemotherapy
Memorial Sloan-Kettering Cancer Center
1994 - 1995
Postdoctoral Research Associate
Department of Pathology
Fox Chase Cancer Center
1991 - 1993
Teaching Assistant
Department of Biochemistry and Microbiology
Rutgers University
1986 - 1991
Teaching Assistant
Department of Biology
University of Iowa
1983 - 1986
Education
Degree
Location
Year
Postdoc
Pathology
Fox Chase Cancer Center
1993
Ph.D.
Plant Biology
Rutgers University
1991
M.S.
Biology
University of Iowa
1986
B.S.
Agronomy
National Taiwan University
1979
Publications
Bagnell, C., Ho, TY., George, A., Wiley, A.A., Miller, D., Bartol, F. (2017) Maternal Lactocrine Programming of Porcine Reproductive Tract Development. Mol Reprod Dev. 84:957-968.
Ho, TY., Rahman, K M., Camp M E., Wiley, A A., Bartol, F F., Bagnell C. (2016) Timing and duration of nursing from birth affect neonatal porcine uterine matrix metalloproteinase 9 and tissue inhibitor of metalloproteinase 1. Domest Anim Endocrinol. 59:1-10.
Wang, J D., Lo, S F., Li, Y S., Li, P J., Lin, S Y., Ho, T Y., Lin, J H., Chen, L J. (2013) Ectopic expression of OsMADS45 activates the upstream genes Hd3a and RFT1 at an early development stage causing early flowering in rice. Botanical Studies. 54:12-25.
Bagnell CA, Santora K, Ho TY. (2013) Anti-arthritic actions of relaxin, in combination with estrogens, in joint and bone tissue. Ital J Anat Embryol. 118 (1 Suppl):60-1.
Frankshun, AL., Chen, J., Barron, LA., Ho, TY., Miller, DJ., Rahman, KM., Bartol, FF., Bagnell, CA. (2012) Nursing during the first two days of life is essential for the expression of proteins important for growth and remodeling of the neonatal porcine cervix. Endocrinology. 153:4511-4521.
Ho, TY., Santora, K., Chen, JC., Frankshun, A., Bagnell, C. (2011) Protective effect of relaxin on bone destruction in the rat adjuvant-induced model of arthritis. Bone. 48:1346-1353.
Chen, JC., Frankshun, AL., Reimer, C., Wiley, AA., Miller, DJ., Welch, KA., Ho, TY., Bartol, FF., Bagnell, CA. (2011) Milk-borne lactocrine-acting factors affect gene expression patterns in the developing neonatal porcine uterus. Reproduction. 141:675-683.
Frankshun, AL., Ho, TY., Reimer, C., Chen, J., Lasano, S., Steinetz, B., Bartol, FF., Bagnell, CA. (2011) Characterization and biological activity of relaxin in porcine milk. Reproduction. 141:373-380.
Chen, JC., Wiley, AA., Ho, TY., Hord, MK., Frankshun, A., Bartol, FF., Bagnell, C. (2010) Transient estrogen exposure from birth affects uterine expression of developmental markers in neonatal gilts with lasting consequences in pregnant adults. Reproduction. 139:623-630.
Ho, TY., Bagnell, C. (2007) Relaxin-induced matrix metalloproteinase-9 expression is associated with the activation of the NF-?B pathway in human THP-1 cells. J Leukoc Biol. 81:1303-1310.
Pu, D., Ho, TY., Desaid, D., Kapoian, T., Cowen, D., Lianose, A. (2005) Mesangial cell apoptosis induced by stimulation of the adenosine A3 receptor: Signaling and apoptotic events. J Inv. Med. 53:37-43.
Ho, T.Y., Bagnell, C. (2005) Relaxin induces matrix metalloproteinase-9 through activation of nuclear factor kappa B in human THP-1 cells. Ann. N.Y. Acad. Sci. 1041:314-316.
Ho, T.Y., Witz, G. (1997) Increased gene expression in human promyeloid leukemia cells exposed to trans, trans- muconaldehyde, a toxic benzene metabolite. Carcinogenesis. 18:739-744.
Zhang, P.Z., Chai, Y.L., Ho, T.Y., Calaf, G., Russo, J. (1995) Activation of c-myc, c-neu and int-2 oncogenes in the transformation of the human breast epithelial cell line, MCF-10F treated with chemical carcinogens in vitro. Intl J. Oncol. 6:963-968.
Alvarado, M.E., Ho, T.Y., Russo, I.H., Russo, J. (1995) Human chorionic gonadotropin (hCG) regulates the synthesis of inhibin in the ovary and mammary gland of rat. Endocrine. 2:1107-1114.
Ho, T.Y., Russo, J., Russo, I.H. (1994) Polypeptide pattern of human breast cancer cells following hCG treatment. Electrophoresis. 15:746-750.
Ho, T.Y., Mishkind, M. (1991) The influence of water deficits on mRNA levels in tomato. Plant, Cell and Environment. 14: 67-75.
Ho, T.Y., Mishkind, M. (1988) Changes in gene expression induced by water deficits in tomato. Plant Physiol. 86:88.