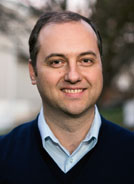 Research
For the past 15 years, the central focus of my research has been on understanding the metabolic and signaling role of retinoids – vitamin A and its metabolites. Specifically, my research is directed towards understanding the molecular and cellular mechanisms of how retinoids, as well as retinoid-interacting proteins, are involved in maintaining the physiological functions of hepatic, adipose, pulmonary, and intestinal cells in the context of whole-body metabolism. I am interested in understanding how the disruption of retinoid metabolism and signaling contributes to the development of functional alterations in the lungs, and gut as well as metabolic disease, including obesity, diabetes, and fatty liver disease.
Local Pulmonary Retinoids in Lung Health and Disease. A substantial number of published studies have established essential roles for retinoids in pre- and postnatal lung development and alveoli formation. These have identified molecular functions for all-trans-retinoic acid (ATRA), a transcriptionally active retinoid species, and its three distinct cognate nuclear hormone receptors, RARα, RARβ, and RARγ in these processes. However, the physiological ramifications of retinoid homeostasis and ATRA-RAR-mediated signaling in the adult lung remain poorly understood, as do the consequences that disrupted retinoid signaling has in the context of acute respiratory distress syndrome (ARDS) in adults, a condition of lung failure that accounts for significant morbidity and mortality among critically ill patients, including those infected with severe acute respiratory syndrome coronavirus 2 (SARS-CoV-2), the virus responsible for coronavirus disease 2019 (COVID-19). The goal of the project is to provide new mechanistic understanding that may be useful for the development of cell-specific molecular manipulations targeting vitamin A signaling in alveolar cells aimed at reducing the severity of lung injury and enhancing lung repair during ARDS.
Disruption of Adipose Retinoid Signaling in Metabolic Disease. Emerging experimental and clinical evidence supports the conclusion that environmental exposure to endocrine-disrupting chemicals is associated with an increased risk of obesity and type 2 diabetes. Although these conclusions are strongly supported by numerous population-based cross-sectional and longitudinal studies, the precise molecular mechanisms underlying this phenomenon have not been fully elucidated. The literature points to the possibility that metabolic disease associated with environmental exposure to endocrine disruptors, including obesity, decreased insulin sensitivity, and hepatic steatosis arises from alterations in the tissue-specific expression of genes involved in energy metabolism. Many of these genes are direct targets for ATRA signaling, and therefore disruptions to ATRA homeostasis and RAR-signaling can extensively contribute to these alterations. The goal of the project is to examine the role of retinoids and ATRA signaling as molecular targets responsible for mediating the obesogenic effects of endocrine disruptors (PCBs, PFAS, etc.) on adipose tissue and whole-body energy metabolism.
Experience
Title
Location
Year
Assistant Professor
Rutgers, The State University of New Jersey
2022
Associate Research Scientist
Columbia University
2016 - 2022
Associate Professor
Yuriy Fed'kovych Chernivtsi National University
Ukraine
2005 - 2016
Assistant Professor
Yuriy Fed'kovych Chernivtsi National University
Ukraine
2002 - 2005
Education
Degree
Location
Year
Sc.D.
Biochemistry
Taras Shevchenko Kyiv National University, Ukraine
2013
Postdoc
Nutritional Biochemistry
Columbia University
2009
Ph.D.
Biochemistry
Yuriy Fed'kovych Chernivtsi National University, Ukraine
2005
M.S.
Biology (biochemistry)
Yuriy Fed'kovych Chernivtsi National University, Ukraine
2002
B.S.
Biology
Yuriy Fed'kovych Chernivtsi National University, Ukraine
2001