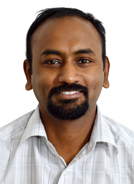 Research
My primary research interests lie in the areas of immuno-oncology and neuroimmunology along with cancer chemotherapeutics. Although significant advances have been made in the field of cancer research in recent years, the disease is still leading causes of death worldwide due to its ability to metastasize and develop resistance to current therapies. Therefore, there is an urgent need to develop novel approaches that not only prevent the progression of cancer but also overcome resistance to new drugs. Throughout my graduate and postdoctoral training, I have been particularly interested in studying signaling pathways that are associated with cancer development, progression, metastasis, and resistance.
More recently, I was part of the molecular biology program focusing on characterizing and developing genetic and chemical approaches to modulate targeted and immune checkpoint inhibitor resistance in advanced melanoma patients. I was also involved in the establishment of melanoma patient-derived xenograft (PDX) models which resemble the original patient tumors closely in tissue architecture, genotype, and heterogeneity.
My research in the coming years will focus on repurposing and how drugs can be combined with existing therapies for preventing the growth and resistance of various types of cancer. We believe that new therapeutic combinations will make improvements in cancer therapy and overcome resistance. My overall career objective is to investigate and develop novel approaches for the treatment of a variety of cancer including breast, melanoma, and lung in pre-clinical models and translate my discoveries into effective therapies for patients.
Experience
Title
Location
Year
Research Associate
Deptartment of Animal Sciences
Rutgers University
2017 - present
Postdoctoral Fellow
Perelman School of Medicine
University of Pennsylvania
2015 - 2017
Postdoctoral Research Associate
Deptartment of Animal Sciences
Rutgers University
2009 - 2015
JSPS Postdoctoral Fellow
Hokkaido University, Japan
2007 - 2009
Assistant Researcher
Hokkaido University, Japan
2006
Education
Degree
Location
Year
Postdoc
Hokkaido University, Sapporo, Japan
2007 - 2009
Ph.D.
Biochemistry
Annamalai University, Tamilnadu, India
2006
M. Phil.
Biochemistry
Pondicherry University, Pondicherry, India
2001
M.S.
Biochemistry
Annamalai University, Tamilnadu, India
1999
B.S.
Biochemistry
Bharathiar University, Tamilnadu, India
1997