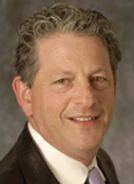 Professor
Bartlett 205
Phone: 848-932-3591
Fax: 732-932-6633
Email: lskatz@njaes.rutgers.edu
http://njaes.rutgers.edu/extension

Research
My lab studies the endocrine basis of sexual behavior in ruminants. My training in animal science, animal behavior and reproductive physiology assists me in blending these disciplines into a novel field of investigation. We are particularly interested in understanding sexual motivation and performance in males and attractivity, proceptivity, and receptivity in females. Recent studies have examined androgen-dependent olfactory signals emitted by males that females use to choose among the males. Currently we are assessing the self-stimulatory effects of male urine-marking on reproductive physiology and behavior in goats.
Some of my significant contributions to the field of domestic animal behavioral endocrinology include:
characterization of physical and social factors that influence tests designed for quantifying sexual performance or sex drive in domestic ruminants
standardization of sexual performance tests in domestic ruminants
demonstration of the importance of early rearing and sexual experiences on adult sexual performance in domestic ruminants
development of behavioral tests designed to discriminate motivational components from physical components in the quantification of sexual performance in domestic ruminants
demonstration of the relationship between photoperiod, prolactin concentrations and the behavioral response to estradiol in female goats
demonstration of the existence of an olfactory cue that stimulates enhanced sexual performance in male sheep
demonstration of a role for the vomeronasal organ in neonatal offspring recognition in sheep
demonstration of the importance of testosterone and not sexual experience in the development of a preference for females in male goats
demonstration that female goats prefer males and/or male odor; and this preference depends upon high serum concentrations of testosterone in the males
Specific Projects
We are currently exploring sexual selection in goats, with emphasis on female choice. We have shown that females in estrus prefer males and their odors if the males have high concentrations of serum testosterone. We are attempting to identify putative pheromones in male urine; and whether estrus females make the discrimination among males using ordinary or accessory olfactory systems.
Experience
| Title | Location | Year |
| --- | --- | --- |
| Professor | Dept. of Animal Sciences, Rutgers University | 2009 |
| Director, Cooperative Extension and Senior Associate Director, NJ Agricultural Experiment Station | Dept. of Animal Sciences, Rutgers University | 2008 - present |
| Department Chair | Dept. of Animal Sciences, Rutgers University | 2002 - 2008 |
| Acting Department Chair | Dept. of Animal Sciences, Rutgers University | 2001 - 2002 |
| Associate Professor | Dept. of Animal Sciences, Rutgers University | 1995 |
| Assistant Professor | Dept. of Animal Sciences, Rutgers University | 1989 |
| Research Physiologist | University of California at Berkeley | 1987 |
| Post-Graduate Researcher VI | University of California at Davis | 1985 |
Education
| Degree | Location | Year |
| --- | --- | --- |
| NIH Post-Doctoral Training Fellowship | Colorado State University, Fort Collins | 1984 |
| Ph.D. | Animal Behavior, University of California at Davis | 1984 |
| M.S. | Reproductive Physiology, Cornell University | 1979 |
| B.S. | Animal Science, Cornell University | 1976 |
Current Research Faculty and Graduate Students
| | | |
| --- | --- | --- |
| Susan E. Becker | Research Assistant | Reproductive physiology of white-tailed deer |